Some stories of migration are told as fairy stories and Sue Lukes' family story is on of those. But fairy stories involve horrors and darkness too, and through her family's experience of surviving and not surviving the Holocaust Sue looks at the idea of "good" and "bad" migrants then and today. She encourages us to create places that are safe and welcoming, of music, colour and refuge for those who need it – and to write our own happy endings.
An expert on migration and housing policy Sue has spent the last twenty years providing consultancy, advice and training to projects around Europe. Sue is Chair of Music in Detention, a charity that uses participative music to give detainees in immigration detention centres a voice.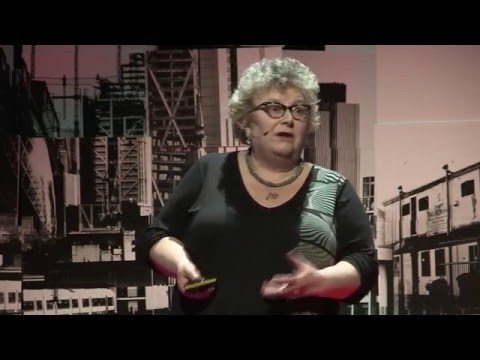 This talk was given at TEDxEastEnd at the end of January 2016. TEDxEastEnd is an independently organised TED event with the theme "Society Without Borders" and explores the relationships between identity and borders. Learn more at www.tedxeastend.com.