MigrationWork chair Richard Stanton gave a keynote talk at the Refugee Summit hosted by AIUK in London on 8/9 July, bringing together activists and other practitioners from many groups and NGOs to review 'what's working' and 'what next' in asylum and migration.
Among inputs to the Summit was MW's brief scoping study Welcoming Refugees / Protecting Rights commissioned by AIUK in winter 2015/16. This explored how far the grassroots movement for Refugee Welcome might offer the basis for longer-term change in the climate of public opinion on asylum and other migration.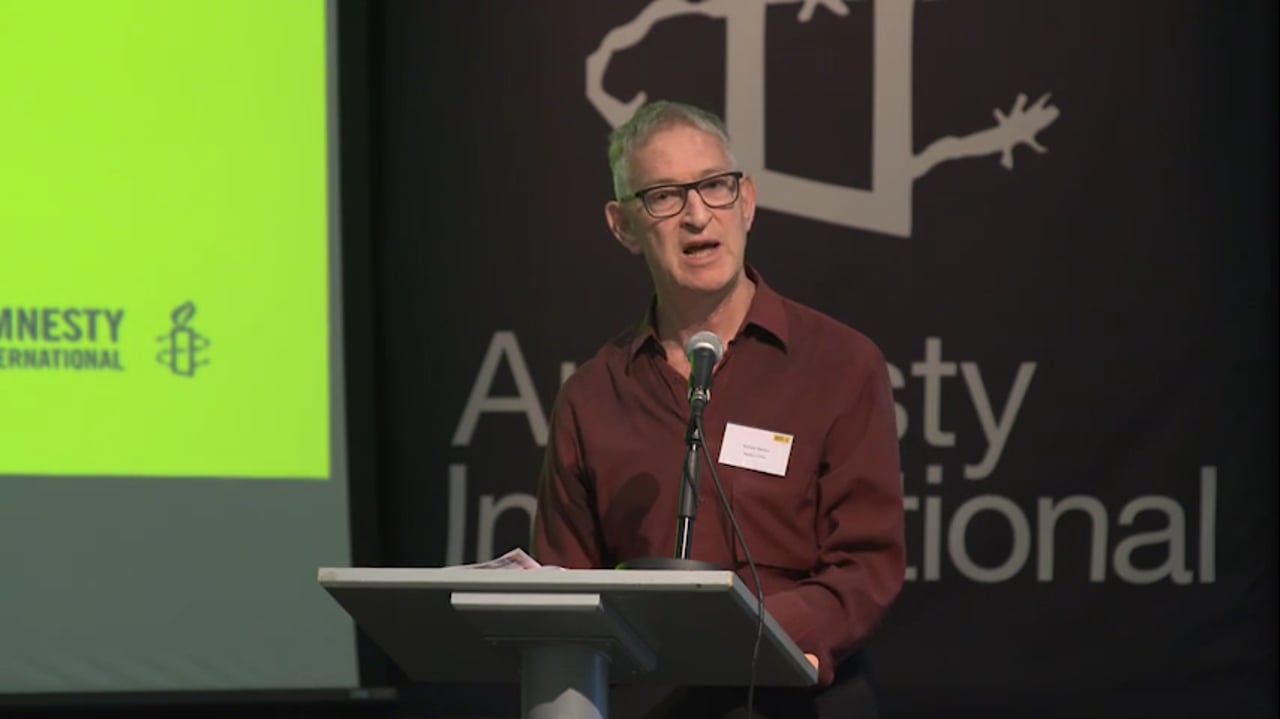 In his keynote, Richard outlined its results. The welcome movement was engaging a broader spectrum of people than ever, through an amazing variety of civil society actions, and for many this led to new perspectives on refugee and migration issues. The vital ingredient was people's own agency. Taking action to help, however limited , could help them to develop ideas on migration. In an era when too many felt politically powerless, agency might be as important in changing minds as conventional message-based communications. MW's report had suggested ways of taking forward nationally the rich potential of this grassroots movement.
For the Summit, Richard set MW's findings in historic context, recalling how the UN Refugee Convention had been part of a drive to establish universal human rights (however flawed in practice) across many areas of social life. Recent decades had seen markets and purchasing power promoted by neoliberal policy – often backed by coercive methods – as the way to meet needs, undermining rights and citizenship across many spheres in both global North and South. This global shift helped to explain at the same time why people flee across borders, and why inequality and xenophobic politics have come to dominate politics in richer countries. But, Richard argued, the current critical situation also offered hope. Changes driven by neoliberal policy at world level also created counter-movements, and – as the study for AIUK suggested – potential allies for the UK movement to realise refugee and migrant rights.